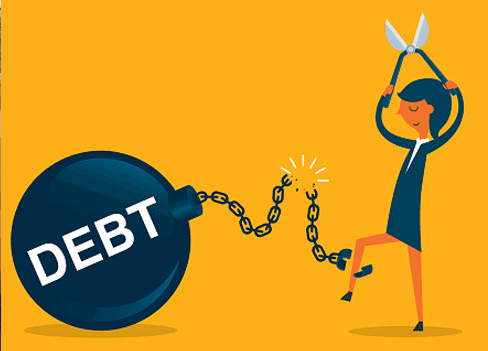 We did it! Fixing public service loan forgiveness
In a hard fought victory for public employee unions, the Biden administration has announced an overhaul of the broken Public Service Loan Forgiveness program. The changes will mean an estimated 550,000 public service workers will move closer to loan forgiveness and 22,000 will become immediately eligible. PSLF was created to ease the burden of student loan debt for a generation of workers who have dedicated their lives to serving the public and who were on the frontlines of our pandemic response.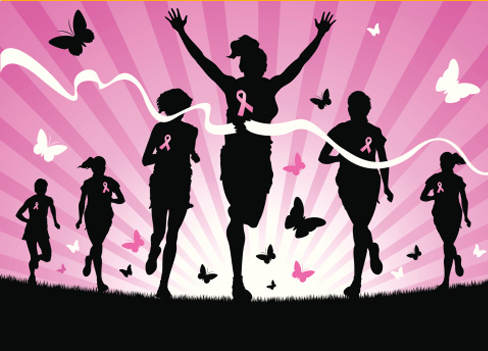 Make Strides with NYSUT and the ACS
NYSUT's 2021 partnership with Making Strides Against Breast Cancer begins this weekend in Brooklyn and Jamestown, next weekend in 10 sites across the state, and throughout October in many more locations. For years — even during a pandemic — NYSUT survivors, activists, leaders, members and staff have worked courageously to ensure that Making Strides reaches its fundraising goals in support of cancer research. Participants and team captains can register via the NYSUT page.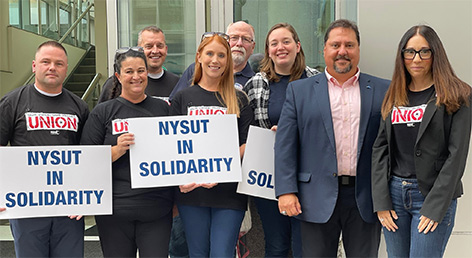 NYSUT supports WNY health care workers
NYSUT members turned out to support striking CWA members at Mercy Hospital in Buffalo, who are fighting for safe staffing levels. NYSUT EVP Jolene DiBrango and Board members Joe Cantafio, West Seneca TA president, President Phil Rumore of Buffalo TF, and President Andy Sako of FA Erie CC, as well as Cheryl Hughes of Kenmore TA, joined the picket line this week with other Western New York unionists. (Above, Cantafio and DiBrango, at right, with other West Seneca TA members)
More news
Check us out on Facebook and Twitter and Instagram.