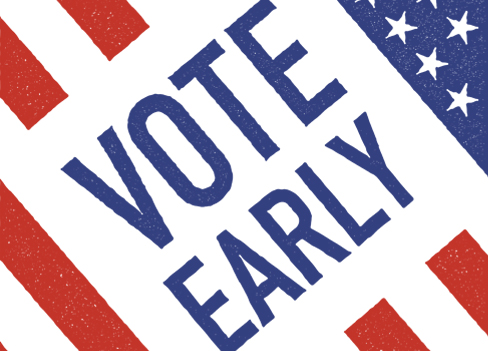 VOTE YES on ballot proposals 1, 3 and 4
NYSUT strongly supports three of the five statewide ballot proposals voters will consider at the polls. If enacted, proposals 1, 3 and 4 would improve the state's redistricting process, make it easier for voters to use absentee ballots, and eliminate the 10-day voter registration requirement.
Election day is Nov. 2. Early voting continues through Oct. 31. Contact your local board of elections for locations and times.
The general election features mostly local races this year, and 20 candidates from NYSUT's Pipeline Program are on ballots all over the state. Local unions can be the difference when members turn out to support candidates who share our values.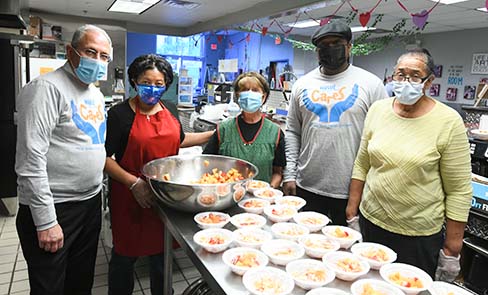 NYSUT Cares initiative goes to after-school café
NYSUT volunteers served up homework help and healthy food this week at Albany's South End Community Cafe. "NYSUT Cares is to show we're part of the community," said NYSUT President Andy Pallotta, shown above with NYSUT Social Justice Director Wayne White and other volunteers at the after-school program. The South End Cafe relies heavily on the dedication of an army of volunteers, including many educators in the community.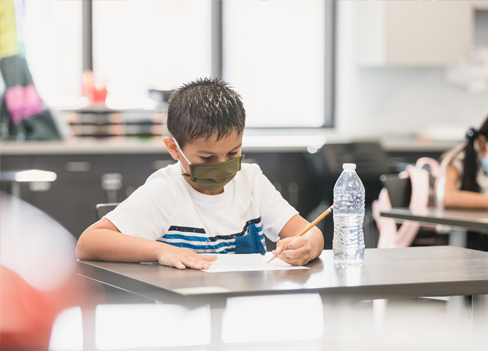 State test scores reveal low participation rate during pandemic
SED released 3-8 state test scores in math and ELA this week, and NYSUT says that with only 40 percent of students participating, the data must not be used to create a false narrative about students' hard work during an unprecedented time. The state made the most of a bad situation last year, the union said in a statement, rightly scaling back exams to limit stress on students while still meeting federal testing requirements. Educators have widely agreed that the "data" was never going to be useful for helping them tailor teaching to student needs.
More news
Check us out on Facebook and Twitter and Instagram.