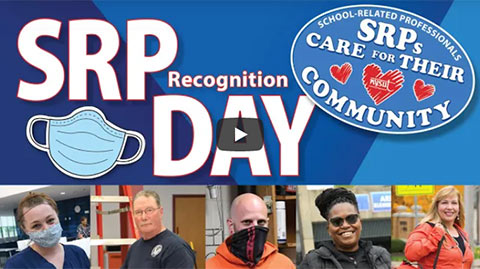 A special day for SRPs
This week we celebrated the excellence and selflessness of NYSUT's School-Related Professionals members. Watch and share this new video recognizing and thanking SRP's for their dedication and service to students, families and communities. Here's a story of SRPs going above and beyond to serve their North Country community.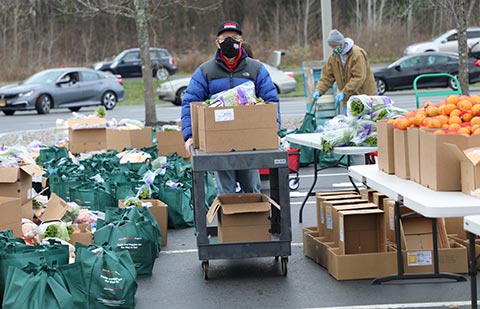 Unions respond to the growing need
NYSUT Cares and local labor organizations held another drive-through food pantry for the community this week. This event also aided laid off members of NYSUT local unions in Albany and Schenectady.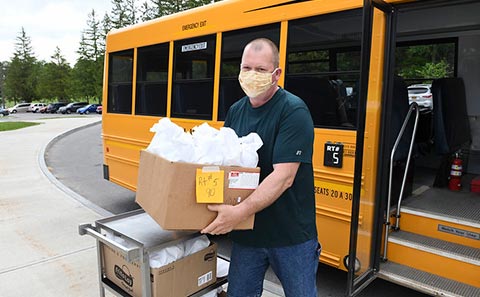 ECB says state must cover COVID-related transportation
The Educational Conference Board, a coalition of stakeholders, including NYSUT, this week called on the state to reimburse districts for the non-traditional transportation costs that resulted from the pandemic. After buildings closed in March, districts used buses to deliver homework packets, distribute meals and create mobile hotspots for students with no internet access. The state calls those unauthorized expenses and declines to pay the budgeted transportation aid. "Not only did school districts do the right thing by delivering meals and educational resources to students who needed them," said NYSUT's Andy Pallotta, "they were directed to continue the same level of care for students — which makes the withholding of reimbursements for those services all the more unreasonable."
More news
Check us out on Facebook and Twitter and Instagram.