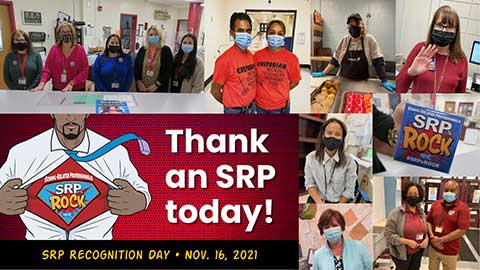 A great week for SRP heroes
Local unions, districts, families and communities all over the state pulled out the stops to honor School-Related Professionals this week. Here's our roundup. Submit the name of an SRP in your community for special recognition and send us your superhero stories.
Also this week, NYSUT's SRPs were recognized by the state Labor-Religion Coalition with the Moral Fusion Leadership Award for responding to the COVID-19 pandemic and meeting critical needs in our communities. NYSUT SRP At-Large Director Angie Rivera accepted the award.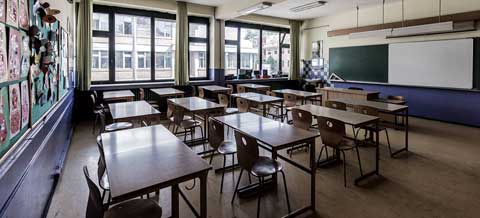 SED, Regents voice teacher shortage concerns
The Board of Regents this week discussed the worsening shortage of teachers and the need to improve diversity in the educator workforce, as well as plans to make the state certification process more efficient.
Also, NYSUT applauded Gov. Hochul's signing of two bills that provide more flexibility for entrance to teacher prep programs. The laws remove arbitrary requirements for a 3.0 grade point average or a set score on the Graduate Record Exam.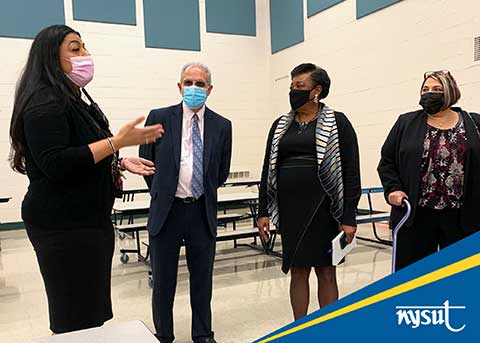 Pringle, Pallotta visit Yonkers schools
As part of her Joy, Justice and Excellence tour, NEA President Becky Pringle joined NYSUT President Andy Pallotta and Yonkers FT President Samantha Rosado-Ciriello Thursday for a series of Yonkers school tours to see firsthand how city educators are addressing the needs of their students and their community, and how the district is working to tackle the teacher shortage. NYSUT Second VP Ron Gross joined Pringle today (Friday) for a visit to Uniondale schools on Long Island. (Above, from left, Yonkers Principal Sandy Hattar talks with Pallotta, Pringle and Rosado-Ciriello.)
More news
Check us out on Facebook and Twitter and Instagram.