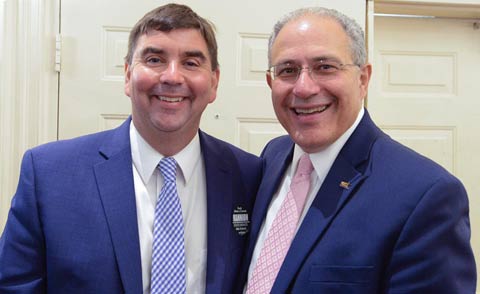 One of our own!
After weeks of absentee ballot counting and COVID-related delays, West Genesee TA President John Mannion this week won in state Senate District 50, adding to the Democrats' veto-proof majority. "This is a win for the hardworking residents of this community and our entire region," Mannion said. "To have one of our own in the Senate is just so powerful," said NYSUT's Andy Pallotta.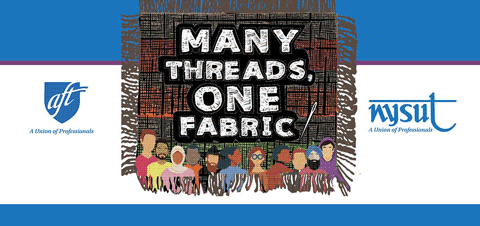 'We showed up. We voted. Now what?'
"We need a COVID19 stimulus and a national plan to keep schools safe and equitable," said AFT Secretary-Treasurer Fedrick Ingram during NYSUT's live Many Threads, One Fabric online discussion this week. "We need a national protocol for COVID19, and we need our allies to keep our feet on the gas to make sure all of this happens and involves young people," he said. The program featured a distinguished panel of union educators addressing the future of public education now that the elections are over. J. Philippe Abraham, NYSUT secretary-treasurer, hosted the event. "We knocked on doors, we phone banked and we made our voices heard," he said. "The question is how do we as unionists sustain those efforts, to advance the rights of workers and immigrants and to advocate for social justice."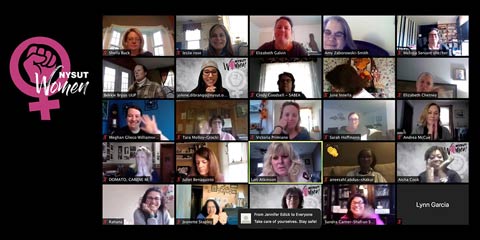 Still fighting for equality
The United States will inaugurate Kamala Harris as vice president in January. But our nation still lacks true equality. Women don't have full reproductive rights; economic equality; equal access to health care; and don't hold positions of power in equal proportion to their numbers. "Until women have equality in these areas, a women's movement is still necessary," said Jolene DiBrango, NYSUT executive vice president, at last weekend's meeting of the NYSUT Women's Committee.
More news
Check us out on Facebook and Twitter and Instagram.