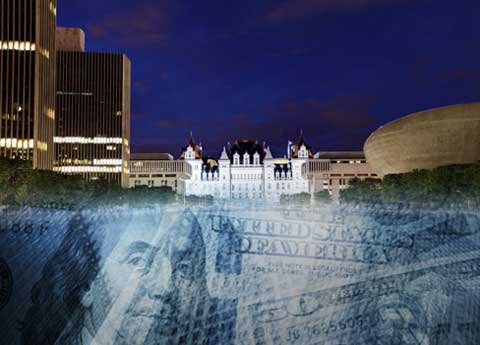 Labor to lawmakers: Tax wealthy
NYSUT, 10 other labor unions and the state AFL-CIO this week urged lawmakers to increase revenue by taxing ultra millionaires and billionaires. In a joint letter, they said it would raise $7 billion to $9 billion in revenue and offset the economic strain of the coronavirus crisis.
As a result of the letter, Gov. Cuomo announced $1.5 billion to provide money to organizations facing cash flow issues. The state AFL-CIO expressed its support for this fund as a temporary fix to help keep organizations operational in January and February while the state budget is being negotiated. NYSUT is working with the governor's office to ensure that these funds will be accessible by public schools, SUNY and CUNY to stave off additional cuts and layoffs.
Back-to-school order escalates simmering labor strife in Salmon River
On a frigid and rainy evening near the Canadian border, more than 100 teachers, retirees, community members and parents marched outside an emergency meeting of the Salmon River Board of Education this week. There were also 35 empty folding chairs, each bearing a sign that read: "I'm a teacher who left Salmon River to teach somewhere else."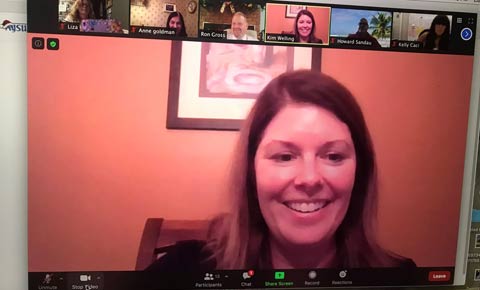 It's back: Tales from the front lines of the health crisis
"I'm witnessing a lot of nurses with PTSD from what we went through in the spring and what we're about to go through again," said Howard Sandau, of the United Federation of Teachers/Federation of Nurses, at last week's meeting of NYSUT's Health Care Professionals Council. (Photo: Fayetteville-Manlius TA's Kim Welling shares her experiences during the NYSUT Health Care Professionals meeting.)
More news
Check us out on Facebook and Twitter and Instagram.