Education Secretary Betsy DeVos is not just rewriting the book on higher education. She is tearing out its fundamental chapters, from the value of a credit hour to the faculty's role in teaching students.
In a new set of proposals, DeVos and her Department of Education have laid out a system of higher education that favors for-profit institutions, gutting accountability with a series of deregulatory measures and opening the gates for bad actors to exploit the neediest students.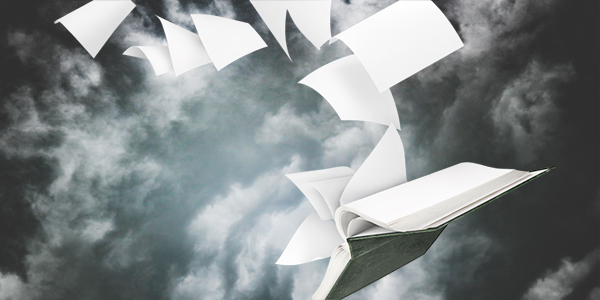 It all begins with "negotiated rulemaking," a wonky term for review of existing policy. The process, which begins Jan. 15, is supposed to provide an opportunity for stakeholders to weigh in on carefully considered changes to our system of higher education, including certificate and degree programs. Typically, one or two rules are considered, but this time, a whopping 16 are on the docket. And the 15-person review board includes financial aid administrators, university executives, accrediting agencies and a couple of students, but no faculty.
Major changes are under consideration, and include altering the definition of the credit-hour—a move that would allow schools to assign subpar values and make credits flimsy, ill-defined and in many cases ineligible for transfer. Other proposals would change the requirements for correspondence courses and distance education, and reduce faculty-student interaction for online programs down to zero. That means a student could get a degree and never come in contact with a faculty member.
Also up for consideration: decreased accountability among accreditation agencies, which issue the accreditation stamps of approval institutions need to qualify for students' federal financial aid money. Accreditors are the gatekeepers to federal education dollars for postsecondary institutions, and the DeVos proposal would allow them to operate with little oversight.
"The proposed regulations up for debate put students at risk," says AFT President Randi Weingarten. "They make it easier for schools to provide unsuspecting students with an 'education' that barely meets academic standards. They gut already-weak oversight, making it easier for new accreditors and providers to charge money for a degree—even when they're not offering real educational services. And they allow accreditors to protect educational institutions that flout equality standards mandated by Title IV by using a 'religious' defense."
One proposal would eliminate the requirement that schools tell students whether their graduates meet licensure requirements in the state where they reside—so, for instance, a nursing program could graduate students who would not qualify for the state nursing license required for them to find a job. Another proposal would allow institutions that lose their accreditation to continue getting federal financial aid money from its students, even though their programs are clearly failing. Yet another would lower the requirements for new accreditors to enter the field.
Each measure would gut already-weak oversight and open the door for predatory operators to set up and take advantage of students who spend federally provided financial aid money at spurious institutions, then wind up with thousands of dollars in debt and no skills to find jobs with which to pay it off. Yet the committee is expected to wade through 200 pages and hours of testimony to come to its conclusions. If it does not, the Department of Education will simply implement its own proposals—making the entire process, in the view of many education policy experts, a charade.
"The [Jan. 15] hearing is a shameful Potemkin process—a fake process intended to look effective but that, in fact, lacks substance—set up by Education Secretary Betsy DeVos, seemingly to do the bidding of the predatory for-profit colleges whose profiteering interests she appears to serve," says Weingarten. "The secretary is sworn to represent students, yet she neglects them consistently; instead, she goes to bat, time and time again, for corporate cronies who want to siphon off hundreds of billions of dollars of public money for profit."
[Virginia Myers]